Ruaha National Park is one of Tanzania's best-kept secrets. It is unspoiled Africa with magnificent wildlife and very few visitors – it's rare to see another vehicle.
Overshadowed by the popularity of the Serengeti and Ngorongoro Crater, it delivers an exceptional safari experience without the crowds of the busy northern parks. Those of us that know this remote and game-rich wilderness choose it over its more famous neighbours again and again.
Let me give you a few reasons why Ruaha should be at the top of your safari wishlist.
1. Plentiful predators
Ruaha is home to 10% of the world's remaining lion population, with some large prides of more than 20 lions. There are also healthy cheetah and leopard populations, as well as both striped and spotted hyenas.
And, in case you need more convincing, Ruaha also supports Africa's third-largest wild dog population. African wild dogs, with their unique coat patterns, big, rounded ears and white-tipped tails, are one of the world's most endangered species with fewer than 6,000 individuals left in the wild.
2. Exceptional game viewing
In addition to predators, Ruaha National Park is home to the largest elephant population in Tanzania, numbering around 20,000. Pachyderm camp visitors can be expected!
Grant's gazelle, eland, oribi, giraffe, zebra, waterbuck, bushbuck, and impala are common, as well as vast herds of Cape buffalo.
Some lesser-known animals found in Ruaha include sable antelopes, roan antelopes, Liechtenstein's hartebeest, and both Lesser and Greater kudu.
An incredible 580 bird species have been recorded in Ruaha including fish eagles, Eleanora's falcon, goliath herons, crested barbets, and Black-collared lovebirds. Ruaha's birdlife is a mix of southern and northern species, and more than half of Tanzania's bird species can be seen in this region.
3. Diverse ecosystem
The Great Ruaha river runs along the southern border of the Park and is the lifeblood of the area in the dry season. The river passes through diverse landscapes ranging from rolling hills and majestic baobab groves to rugged gorges and open plains in the southeastern regions.
Many of the rivers such as the Mwagusi are seasonal sand rivers, only having surface water during the rains. In the dry season these rivers become wildlife highways. Elephants dig wells in the sandy river beds for underground water, providing a vital water supply for other wildlife.
4. Breathtaking landscapes
At 20 226km2, Ruaha is about the size of Tarangire National Park, the Ngorongoro Conservation Area, the Masai Mara and Zambia's South Luangwa National Park combined. That's a staggering amount of unspoilt wilderness waiting to be explored.
From the mighty Ruaha River, the rolling hills, rocky escarpments and the vast uninhabited open plains dotted with the iconic silhouettes of baobab trees, Ruaha offers something for everyone. You will be spoilt for choice when it comes to a spectacular setting to enjoy some of Africa's finest sunsets and sunrises.
Ruaha really is an untouched wilderness just waiting to be explored and admired.
5. Uncrowded, and off the beaten track
This extraordinary wilderness receives just a handful of travellers each year. This means that any visitor here will pretty much feel as though they have the place all to themselves.
Ruaha is Tanzania's largest national park, but its remote location has meant it has remained one of the least explored. Visitor numbers are low all year round, but out of season it almost feels deserted. Perfect if you truly want to escape the bustle of everyday life and enjoy the quieter pace dictated by nature.
There are just a few superb small camps with some of the best guides in Africa offering their guests a fascinating insight into the wilderness on game drives or guided walks. Ruaha was Ernest Hemingway's favourite part of Africa. It's my favourite Park in Tanzania, and my guests agree.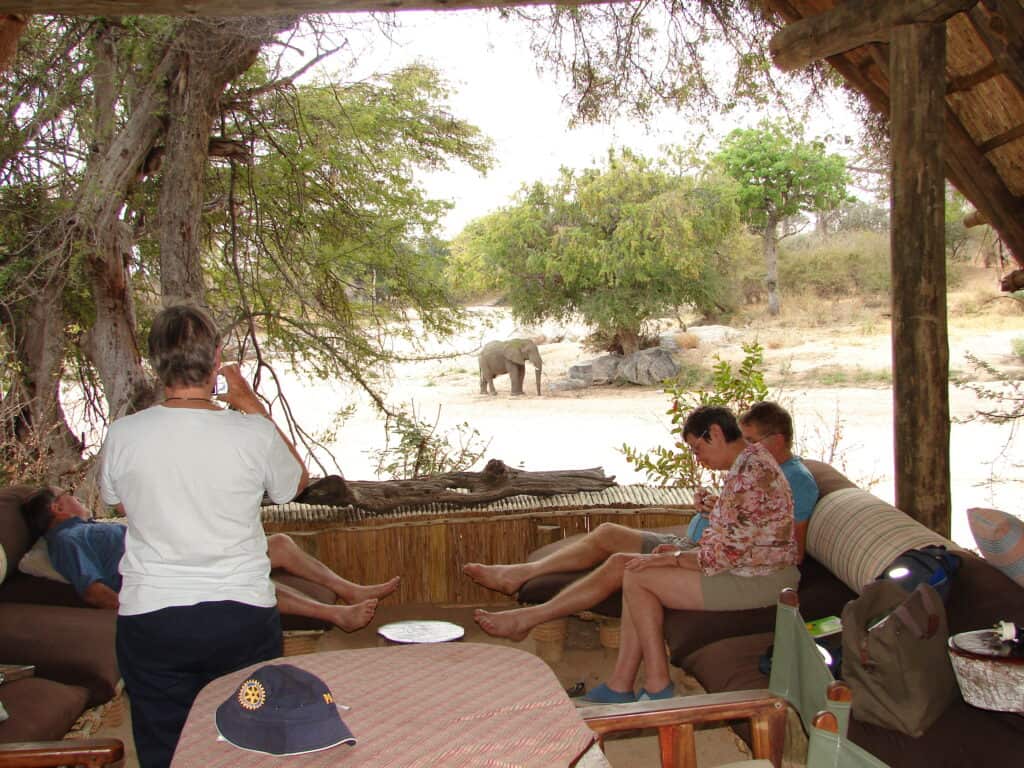 Our next visit to Ruaha will be in February 2023. Come and explore Tanzania's Secret South with me!