Commitment to local conservation and community projects are things we look for when choosing our partners on the ground in Africa, together with superb accommodation and exceptional service, of course! A portion of your tour payment contributes to these vital projects, so while enjoying a life-changing safari you are also giving back to local communities and protecting wildlife.
Guarding Africa's wild spaces, saving animals from poachers and deadly snares, and working to improve the lot of local communities in everything from education and healthcare to business finance and gender equality — these are just a few of the many ways in which tourism companies across the continent are working to build a better Africa. Now, more than ever, conservation and communities across Africa need our help. Hundreds, if not thousands, of conservation and community programmes have suffered a dramatic drop in funding due to the Covid-19 lockdown, resulting in an unprecedented threat to Africa's wildlife and the livelihoods of people in remote wilderness areas.
With the funding they would usually receive from tourism having disappeared overnight — many millions of dollars — these companies are showing great resilience in keeping the work going, and ingenuity in finding alternative ways to raise much-needed funds.
Here are just a few initiatives you can support while our partners wait to welcome you back to Africa.
Tippy Taps for communities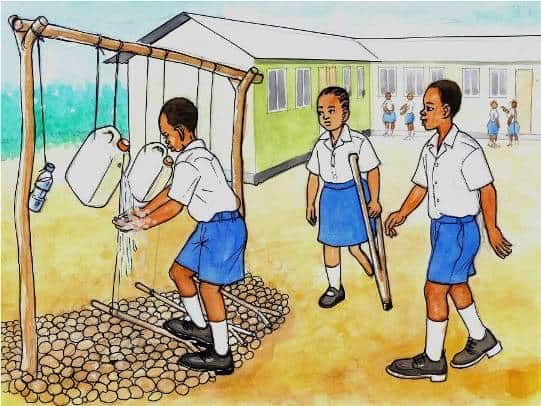 African Bush Camps Foundation is the nonprofit arm of African Bush Camps, our partner in Zimbabwe. Covid-19 has raised the consciousness of the importance of hand-washing like nothing else. With running water and essential commodities being rare among African bush communities African Bush Camps is providing essential health and hygiene in the form of Tippy Taps. This simple device is assembled with a five-litre container suspended from a stand. A foot-activated lever tilts the container to start water flow; and a bar of soap suspended from a piece of string, enabling public hand-washing without touching the stand and potentially spreading dirt and bacteria. The African Bush Camp Foundations goal is to install 980 Tippy Taps to provide drinking water to households in rural communities surrounding ABC's properties. This is just one of the many projects the African Bush Camp Foundation supports through income from tourism.
Adopt an Acre
Our partners in Kenya have launched Adopt an Acre, to help them to support their local conservation and community projects. Income from tourism pays for the lease of land for the private conservancies our clients' love (incredible wildlife encounters without the crowds!), as well as paying rangers (and providing their uniforms and equipment) to protect precious wildlife. With no tourists out on game drives an increase in poaching is a worry, so enabling the rangers to continue their work is essential. Funds from tourism are also used to build clinics, schools and water bores for local communities. 99% of the camp staff in each of these private conservancies come from the local community and with their wages they support their extended family. With just a skeleton staff in each camp until tourists can return, it is vital that all staff still receive their wages.
More conservation and community projects…
In this article our favourite magazine, Travel Africa, have put together a round-up of a small selection of the amazing organisations protecting Africa's unique landscape and communities in some of our readers' favourite safari destinations. There are of course many, many, others — most lodge companies or tour operators support projects at a local or regional level, so do check out your favourite partners to see what they are doing and how you might be able to help.
If the idea of giving back to conservation and communities while experiencing the best of Africa on your dream safari appeals to you, visit our website for safari inspiration. Our 2021 safaris will be on the website soon. Contact us for detailed itineraries!
African Encounters is your Africa specialist – our focus is solely on Africa, not the whole world.